The future beckons U S Navy Flag
By Dennis Ryan
24 May 2023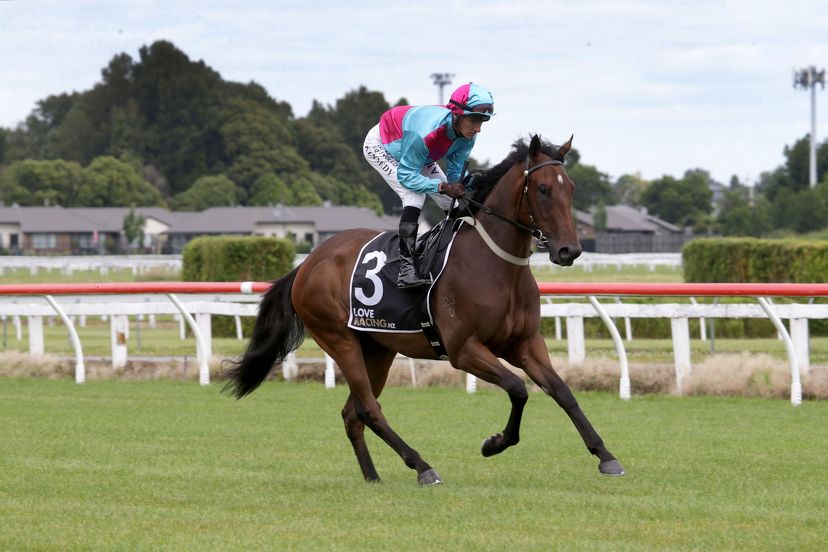 Dual Group One-placed To Catch A Thief is one of a number of U S Navy Flag progeny to have starred t
The Oaks Stud general manager Rick Williams has been a big fan of U S Navy Flag since day one, and events since have only increased that belief.
On behalf of The Oaks' Queensland-based owner Dick Karreman, Williams supported U S Navy heavily from the start of his shuttle run from Coolmore Ireland to Valachi Downs in 2019. That was doubled down on two years later when he relocated to The Oaks Stud, and off the back of a highly commendable freshman season, it's all ahead of the former champion European two-year-old and three-year-old sprinter.
"He's a horse that had immediate appeal when he arrived in New Zealand, his profile fitted so well with the New Zealand broodmare band, and the results he's already had have proven that," Williams told RaceForm.
"He ended his own two-year-old season as the European champion, but he wasn't an instant winner, it took him a while to get there. It's been a similar pattern with his first New Zealand crop and while he mightn't have had left a stakes winner down here, he's gone very close as well as being our leading first-season sire with five individual winners."
In what could be termed a unique result, U S Navy Flag sired the second, third and fifth placegetters in the second leg of the autumn two-year-old crown, the Gr. 1 Manawatu Sires' Produce Stakes. Aprilia and Chantilly Lace had both won their previous starts ahead of finishing second and fifth in the Awapuni feature, while third placegetter To Catch A Thief's four placings in as many previous starts had included thirds in the Gr. 2 Eclipse Stakes and Gr. 1 Sistema Stakes.
"I remember inspecting his first crop as weanlings – those we had here on the farm as well as elsewhere – which underlined the belief that U S Navy Flag would be such a good fit, and as they've developed that's continued to be the case," Williams said.
"As a rule they're not too big, they're athletic and well balanced, and they've all got great brains. You've only got to talk to trainers to know that – and believe me, I've done the rounds here and Australia with every trainer I know that has one, and the answer has always been the same.
"There's still time before the season ends for him to get that stakes winner; it might even be Chantilly Lace in the Futurity Stakes at Pukekohe this weekend. But what I'm most excited about is what they'll be doing in the spring.
"Every single one of them that's been out to date has a pattern of getting home late and finding the line, which is what you want to be seeing ahead of their three-year-old careers.
"There's so much to look forward to and we're expecting him to be popular when the covering season swings into gear."
Even with his initial success, which includes stakes wins by first-crop Northern Hemisphere progeny Love Reigns and Ocean Vision in the United States and France, U S Navy Flag will stand at the unchanged fee of $15,000 plus GST.
"After talking it through with Coolmore we've agreed that's a fair and realistic fee, and we'll be sticking with the policy of breeders who have supported him before being able to rebook at $12,500," Williams added.
While time has been called on The Oaks' headline sire Darci Braham after a career that includes 12 Group One winners amongst a total of 540, fellow resident Roc De Cambes will be available at the bargain fee of $3000 plus GST, while the ranks will be bolstered by the arrival of the impeccably-bred and performed The Chosen One.
Proven time and again in Group One company in Australia and New Zealand, the son of Savabeel and Group-winning Flying Spur mare The Glitzy One covered more than 50 mares in his debut season at Highview Stud.
"We have a close association with The Chosen One's part-owner Tony Rider, and we're happy to be adding him to our line-up," Williams said. "He has a lot going for him and we're looking forward to being part of the next stage of his career."
The Chosen One will stand at $4,000 plus GST, with breeding rights also available at $10,000 plus GST, which will include two service nominations for the next three years and one per year thereafter.