Richards lost for superlatives after amazing season
By Dennis Ryan
4 Aug 2021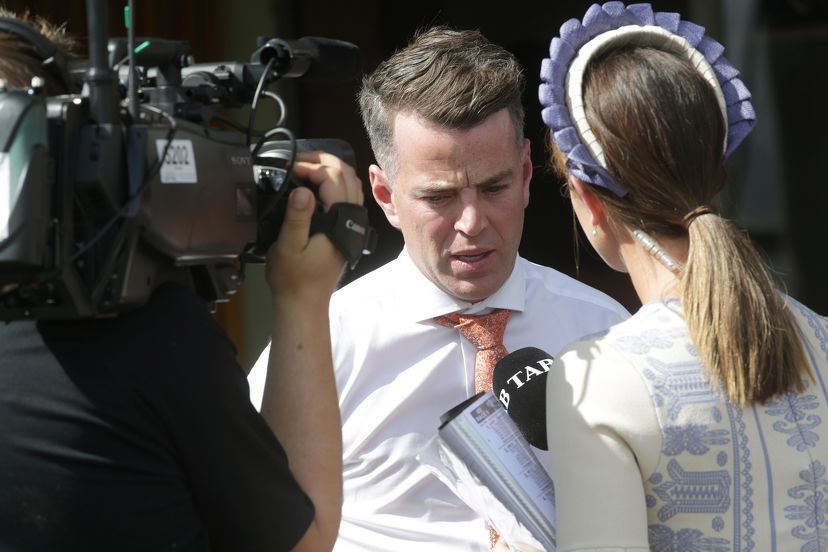 Record-breaking trainer Jamie Richards
Even Jamie Richards, the man in the middle of it all, struggles for superlatives in describing his record-breaking 2020-21 season.
The best that he can come up with to describe his third trainers' premiership is "amazing" when asked to encapsulate a year that produced 160 wins at a strike-rate of 4.94, 36 black-type races – including 13 of New Zealand's 21 Group One races – and stakes of $5,969,645. Added to that are the four Australian races, two of them Group Ones, he won with Probabeel.
"Yes, it's been an amazing season," the 31-year-old told RaceForm earlier this week. "Whether it was six wins on a big day at Ellerslie, four races on Karaka Million night, winning my first Oaks with Amarelinha, Probabeel winning the Futurity in Melbourne while I was at a mate's wedding, Melody Belle's Group One record – I guess it's all quite remarkable."
Richards refuses to take all the credit for rewriting the record books. Integral to the Te Akau model developed by David Ellis are the selection, purchase and syndication of the vast majority of the Matamata stable members he oversees, and the other essential ingredient, the team he is surrounded by.
Notwithstanding the healthy conversation currently taking place in the racing and breeding industry around workforce expectations, Richards is a workaholic who leads by example. That was referenced by his partner, newly crowned champion jockey Danielle Johnson, in last week's edition of RaceForm, and it is something that all witnesses to Richards' daily routine acknowledge.
"I don't like sitting back, the buck falls with you," he admits. "The whole team have their own important roles and I'm so lucky to have such a capable group of people working alongside me. When they need to, they step up and make my job so much easier; none of this could have happened without the support of everyone, from David and Karyn down.
"It's a matter of having a finger on the pulse, systems in place where nothing slips by, because that's what you need if you want your horses to perform to the best of their ability right through to the highest level."
Back to zero when the curtain came down last Saturday on 2020-21, the next day Richards made an ominous start by winning the first race of the new season, a hurdle race at Te Aroha with Richard Of Yorke. Twelve days earlier he had already stepped out a number of his stars for their first trial and again at Ellerslie on Tuesday as the likes of Amarelinha, Avantage, Probabeel, Entriviere and Kahma Lass took their spring preparations a step further.
Alongside domestic spring targets, Australia is calling again with plans already well in hand for the first draft targeting feature races in Sydney and Melbourne, albeit against the backdrop of continually evolving COVID restrictions. That scenario has already put on hold plans for Te Akau to establish a satellite stable in Sydney, but as proven by the success across the Tasman since the autumn of 2020, nothing is insurmountable with the right systems and personnel in place.
Richards also finished equal third with four wins on the 2020-21 jumps trainers' premiership behind experienced hands in that discipline. Kevin Myers again finished on top with 12 wins for his 11th consecutive title, and the Paul Nelson/Corrina McDougal partnership was next on nine wins.
The jumps jockey premiership likewise went to a familiar figure in Shaun Fannin taking his third title with 16 wins, while the benefit of his association with the Myers stable catapulted Pukekohe 18-year-old Dean Parker, enjoying just his second season in the ranks, into second place with 10 wins.
As previously recorded, Danielle Johnson made no race of her first jockeys' premiership with 151 wins, while previous title-holders Sam Collett and Lisa Allpress completed the major placings with respective tallies of 91 and 90. Adding to the dominant female presence in our jockey ranks, Taranaki apprentice Hazel Schofer's 78 wins secured fifth place on the overall premiership and the apprentice title by 11 wins from Canterbury-based Kozzi Asano.