Petagna purchase a big vote for New Zealand breeding industry
By Dennis Ryan
1 Jun 2022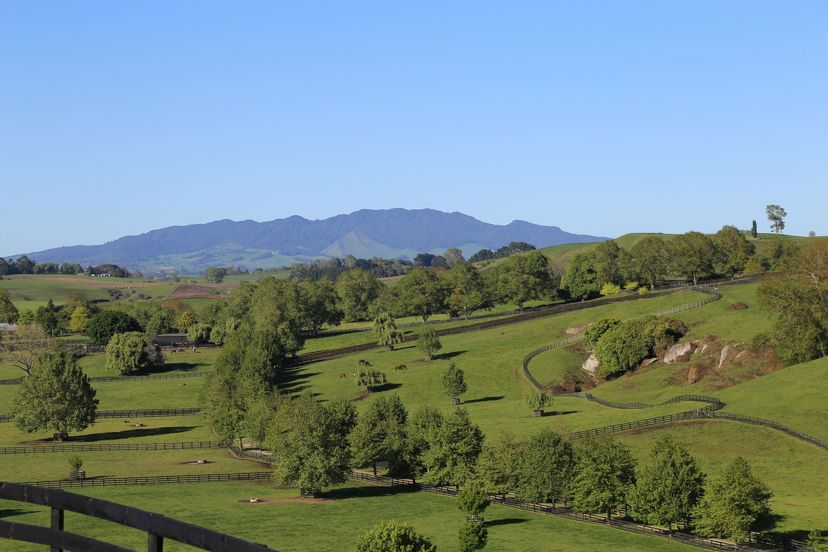 The beautifully-appointed Valachi Downs property will be renamed Elsdon Park under the ownership of
"It's a beautiful farm and from my perspective it's got everything we want, all brought together with a high quality infrastructure."
The bold move by Wellington entrepreneur Lib Petagna to purchase Valachi Downs, one of the Waikato's premier nurseries, is a huge vote confidence in the New Zealand thoroughbred breeding industry.
Under his JML Bloodstock banner, Petagna has held a well-established position in the industry. His racing team has included Group One winners Lucia Valentina, Sophia Rosa, Tivaci, Alabama Express and Crown Prosecutor.
His investment grew several years ago when he took a 50 per cent interest in Matamata property Blandford Lodge as a base for his expanding broodmare band. Earlier this year plans were coming together to separate from Blandford, by which Petagna and wife Katrina would establish a new brand, Elsdon Park.
That involved adding another 100 acres to a section of retained Blandford Lodge land, however when the decision was made by the Hickman family to divest their extensive racing and breeding interests, the Petangas' attention underwent a significant shift.
"We were in the early stages of building a new infrastructure, but when we learnt that Valachi Downs was coming onto the market, we began negotiations," Petagna told RaceForm earlier this week.
"We'll retain the extra land we bought, but the focus with our mares and other bloodstock will concentrate on the Valachi property. It's a beautiful farm and from my perspective it's got everything we want, all brought together with a high quality infrastructure.
"Kevin and Joanna Hickman and their team should be proud of what they've achieved and now it's up to us to make the best of it."
Valachi Downs, located in the Hinuera Valley some 10 kilometres south-west of Matamata, began as a boutique property that gradually expanded to now encompass more than 600 acres. Its mix of flat to easy rolling country is ideal for the breeding and rearing of horses.
"The main reason for deciding to expand in the first place was because of the size of the broodmare band which now stands at 52," said Petagna. "Complementing them are various stallion interests and those along with other stallion choices mean there are no plans at this stage to stand stallions at the Elsdon Park.
"That may change in time, but for now we'll be concentrating on relocating when we take possession of the new property in August and gearing up for the breeding season and then the summer yearling sales."
Petagna's decision centred on the continuation of bloodstock breeding and rearing is welcome assurance that the property will not be lost to the industry. His team includes respected bloodstock agent Bruce Perry and former long-time Waikato Stud senior manager Kerrie Cox.
"Obviously we have now invested in a lot of land, so now it's time to consolidate. I'm fortunate to have people like Bruce and Kerrie and we're all looking forward to what lies ahead.
"The overall operation has grown to the stage that it's definitely a commercial breeding business from now on, but I'm certainly comfortable with that. New Zealand is in a wonderful position given its climate and land and we've got a booming market to offer our horses to just across the way in Australia."
The on-going dispersal of Valachi Downs stock will include a bespoke draft supplemented to the New Zealand Bloodstock National Weanling Sale at Karaka on June 22.
That will comprise 20 lots, while there will be further opportunity with a similar number of weanlings to be offered online at a date to be confirmed.