Increasing headwinds lead to drop in racing code distributions
By Mike Tod, CEO TAB NZ
7 Dec 2022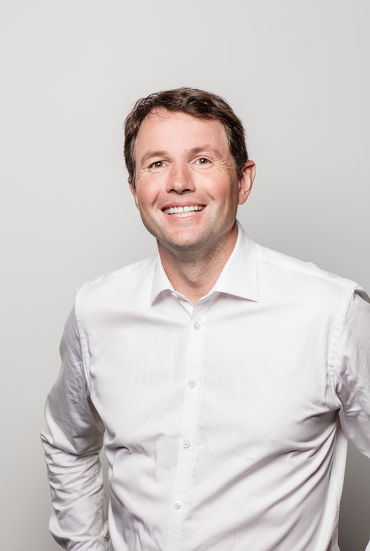 TAB NZ CEO Mike Tod
Last week, we advised the three racing codes that TAB NZ will reduce distributions by nine per cent in the 2022/23 financial year (year ended 31 July 2023).
Total distributions to the thoroughbred, harness and greyhound racing codes are anticipated to fall from $175m in the 2021/22 financial year to around $160m million for this financial year.
The drop in distributions is a reflection of multiple headwinds facing the business, not least the battle TAB NZ is in with offshore operators for New Zealand-based customers.
Inadequate regulatory settings are seeing increasingly intense competition from much larger unregulated offshore operators, the tightening economic conditions are putting pressure on Kiwis' discretionary spend, and there continue to be challenges with racing abandonments and small field sizes.
Alongside this, we are facing significant cost pressures in this environment of global high inflation, while also needing to deeply invest in our customer experience, brand, infrastructure and gambling harm minimisation to ensure that we can compete against these behemoth offshore operators.
We estimate that Kiwis are losing up to $150 million annually to those unregulated offshore operators. That is money that could be staying in New Zealand for the betterment of racing, sport and communities with a simple change to the regulatory settings. This is a matter that we are actively engaged with the Government on.
Under the Racing Industry Act 2020, TAB NZ is required to operate in a financially responsible manner and if it were to maintain distributions at the current level, it would likely breach recommendations made by PWC and Grant Thornton to maintain a strong balance sheet. The advisory firms issued the recommendations at the time the Government provided funding support when the racing industry was brought to a standstill by the initial Covid-19 lockdown.
We have moved swiftly to make these changes to distributions to provide our stakeholders with as much clarity as possible for the rest of the financial year. This proactive approach allows both TAB NZ and its stakeholders in the racing industry to operate responsibly, and sets realistic expectations for racing participants. We had signalled to the racing codes over recent months that trading conditions were becoming challenging and that distributions were under review.
Despite the headwinds, the long-term outlook for TAB NZ – and in turn the racing industry – remains positive, especially if regulatory relief evens the playing field which the Kiwi racing and sports organisation operates on.
The initial investments under our long-term growth strategy are starting to pay off. We are seeing a lift in customer numbers, but understandably considering the current economic climate, average spend is down, particularly among our high value customers who are a prime target for the unregulated offshore competitors.
These competitors have been aggressively targeting these customers in recent months, and the continued loss of these customers could only add to the $150m lost off-shore if left unregulated.
Ensuring we are appropriately balancing immediate term distributions with making the investments needed to compete with the offshore operators in the long term is crucial. We are extremely mindful that giving up customers to our competitors in the short term comes at a significant long term cost for the industry.
For every 10,000 customers we lose to a competitor, or fail to retain, up to $100m of future value is lost for the TAB and in turn New Zealand racing.
If you are a punter in New Zealand, but you're betting with an offshore operator, the best thing you can do for the future of the industry is to reconsider your wagering choices, and bet with TAB NZ. Every Kiwi that bets with an offshore operator has a direct negative effect on the stakes that the racing codes pay out, and their ability to invest in infrastructure.
We have made a determined effort to improve the customer experience this year and with Punters' Promise, No Deductions and Express Payout – to name a few innovations – there is no better time to be betting on the three racing codes with TAB NZ.