By Short-term pain for long-term gain in dual track renovation plan
By Dennis Ryan
30 Sep 2021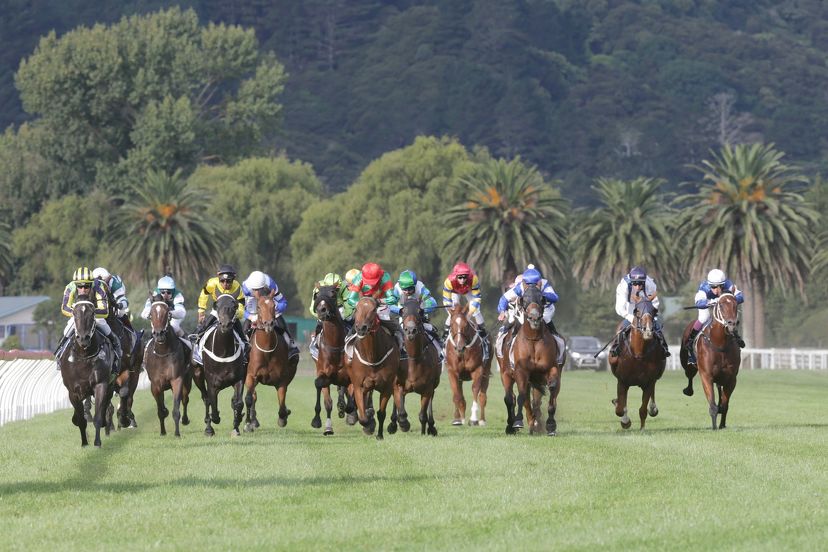 The Te Aroha track will undergo a major renovation at the same time that the new StrathAyr surface i
Racing in the northern region will face challenging times next year with key racetracks Ellerslie and Te Aroha scheduled to be out of action simultaneously.
RaceForm can reveal that plans are well in hand for the Racing Te Aroha course to be closed for a full renovation that will commence after the club's November 9 race meeting. Four months later, immediately following the March 12 Auckland Cup raceday, the first major works under the auspices of the newly-formed Auckland Thoroughbred Racing entity are scheduled to begin leading to the installation of a revolutionary StrathAyr track at Ellerslie.
The combined works programme means racing across the top half of the North Island will have to get by for months minus not one but two significant venues. The Te Aroha project, precipitated by a second recent loss of the Gr. 1 New Zealand Thoroughbred Breeders' Stakes meeting, is estimated to take a year.
Initial thoughts following the abandonment of Breeders' Stakes Day in April due to a fall early in the programme in the vicinity of the winning post, were that recambering of the turn out of the straight would sufficiently address concerns.
However, following input from a New Zealand Thoroughbred Racing-sanctioned group comprising senior racecourse managers and NZTR personnel, it was decided that a full renovation was the preferred option.
Over recent years Te Aroha has played an increasingly important role as the go-to venue for jumps racing. In 2018 the Great Northern Hurdle and Steeplechase were staged there while the Ellerslie track was undergoing a drainage upgrade. On Sunday Te Aroha will again host the Great Northerns after a last hurrah over the Ellerslie hill was denied due to Auckland's COVID lockdown. Amongst the many participants disappointed at that outcome is ATR CEO Paul Wilcox.
"We tried everything to ensure the Great Northern could be run over the hill for one last time," Wilcox told RaceForm. "It wasn't for want of trying and we even looked at pushing the date out, but at the end of the day we had to consider all factors and it just wasn't possible."
Part of the plan around Ellerslie's future, as outlined earlier this year leading up to the amalgamation of the Auckland and Counties Racing Clubs and the plan to sell the iconic hill, included the intention of the newly formed ATR to tangibly support jumps racing. Just what that will constitute has yet to be ascertained, but once the Te Aroha renovation is completed, it will play an even more significant role as a jumps venue.
"After we lost our Breeders' Stakes meeting in April the thinking was that we needed to do something about the negative camber on the bend out of the straight," explained Racing Te Aroha President Wayne Lowen. "But when we sat down and looked at the bigger picture we realised that if we were going to do anything, it needed to be on a greater scale.
"It's a challenge to think that we'll be out of action for something like a year, but we realised that we had to take the attitude that it will be for the longer term good."
Upcoming Te Aroha race meetings that have already been transferred include the Thames Jockey Club's January 3 raceday, which will be run at Matamata, and a midweek date in February now to be staged at Tauranga. It is anticipated that, as with last year following the loss of Breeders' Stakes Day, Racing Te Aroha's flagship Group 1 race will be slotted into a Waikato Racing Club meeting in early April.
The Te Rapa track is also the obvious choice to host next year's Great Northerns, however that and other planning around the 2022 jumps schedule is still a work in progress. In the middle of that is Tim Aldridge, NZTR's GM Racing and Infrastructure, who is having to take a broad approach to shaping a workable calendar without two key northern tracks from next March.
Pukekohe Park will play a major role, especially heading into 2023 when alternative venues must be found for Ellerslie race meetings such as the Christmas Carnival, Karaka Million twilight and the New Zealand Derby/Auckland Cup Carnival.
From a jumps racing perspective, Rotorua now has a set of jumps that are adaptable for both hurdle and steeplechase races, which may well prove a godsend next winter, while it's also possible that some otherwise northern regional jumps meetings will be staged in the lower North Island.
A buffer in such a scenario is that the North Island jumps calendar has for more than a decade been based on a single pool approach, and the interim schedule will be underpinned by the resilient attitude already displayed by jumps racing participants.